Wright County Soil and Water 2023 AIS Treatment Grants are Open
Deadline is April 2, 2023
Click here to download the AIS Treatment Request fillable form
Forms should be sent to Alicia.ohare@mn.nacdnet.net before April 2, 2023.
Allocations will be made after the grant closes.
Any questions can be sent to Alicia O'Hare Alicia.ohare@mn.nacdnet.net
 
U of Minnesota Wake Boat Research Phase II to Study Prop Wash

Phase I of the wake boat research focused on the waves generated by wake boats in comparison to other watercraft. The results showed that wake boats require greater distances to reduce their wave characteristics. Building on Phase I's findings, U of M researchers will now focus on characterizing propeller wash, which is a general term for the turbulent jet produced by the boat motor and propeller. The propeller wash produced by large recreational boats is powerful, and has the potential to cause mixing of the water column and suspension of inorganic sediment (silts and sands) and organic detritus. Learn more about propeller wash here.
Click here for more information about how to contribute to this research.
WCCOLA 2022 Spring Meeting Recap
The Wright County Coalition of Lakes Spring meeting (in person) was well attended, with 20-25 Wright County lakes being represented.
The meeting was content rich–check it out below and use the links to review the presentations.
–Minnesota Coalition of Lake Associations, Executive Committee Jim Kutnzer provided timely information about state water issues: proposed MN watercraft operator's license, continuing wake-boat research, and MN DNR Boater's Survey. Click here for the presentation.
–Wright Soil and Water, Water Resource Specialist Alicia O'Hare updated us on all things water in Wright County (access monitoring, AIS control, and more). Click here for the presentation.
–The Cedar Lake/Schroeder Park CD3 (self-serve watercraft cleaning station) was on-site. The CD3 is very popular on Cedar with 300+ users a year.
Minnesota Lakes and Rivers Advocates | Lake Steward Program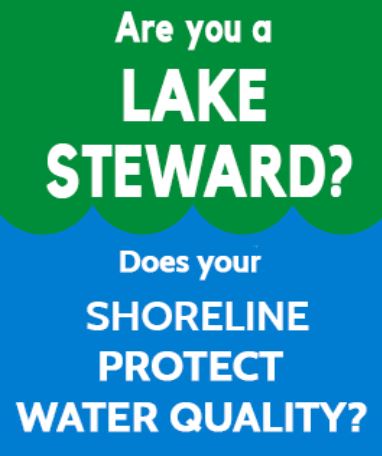 Minnesota Lakes and Rivers has a great program for your lake association to promote shoreline stewardship. Tools, program administration, and all the details are in a tidy package. This is a great project for your lake association; click here to take a short 10 question quiz to "score your shore".
Click here for more information.
______________________________________________________________________________
Starry Stonewort: Our newest Foe
Starry stonewort is one of the newer aquatic invaders–particularly fearsome due to its aggressive nature and ability to mat and interfere with habitat and recreation. Here are a couple of great videos to provide more information:
Overview of Starry Stonewort from U of Minnesota Aquatic Invasive Species Research Center
4 Minute Video on How to Identify Starry Stonewort
______________________________________________________________________________
Wright County Coalition of Lake Associations Directory
Want to connect with other lakes in your area? A Wright County directory of lakes is available. Please email Kathy Jonsrud at kjonsrud@yahoo.com and a copy will be mailed to you.